"The blood community is not immune from the workforce issues confronting industries nationwide right now. We're proud to release this new resource to help our members recruit and retain a diverse pool of jobseekers at a critical time," said Kate Fry, Chief Executive Officer at America's Blood Centers. "A position at a blood center is more than a job – it is an opportunity to make a lifesaving difference in your community."
Promote a Career That's More Than a Job
Utilize this new resource designed to attract a diverse pool of jobseekers for positions across your blood center, all focused on one mission: the lifesaving power of blood donation.
Customizable for ABC members
Two Language Options: Narration is available in English (male and female options) and Spanish.
Customizable to Your Center: Add your center's logo and website on the end (see our editing guide for details).
Multiple Uses: Use at your center's events, in high schools, on social media, and more (see our promotion guide for ideas).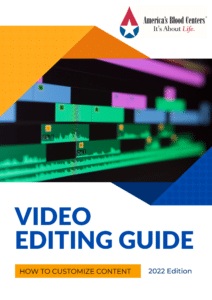 Editing Guide
Learn how to personalize this ad with your center's information to help build on your efforts to attract and retain a diverse workforce.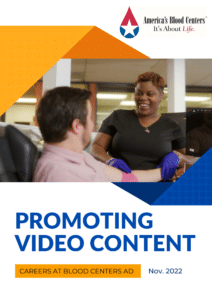 Promotion Guide
Get ideas for how this ad can be used at blood center events, across high schools, on your website, and across social media platforms.
Where will you fit in?
Whether you're hoping to transfer your existing skills or are looking for an entry level position with on the job training, there's a career waiting for you at a community blood center. Find positions by state at our member centers nationwide.