January is National Blood Donor Month.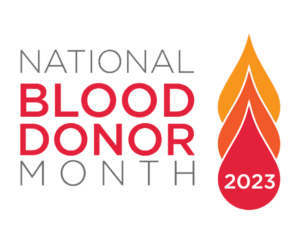 Be a part of the campaign to spread awareness for the need for blood.
President Richard Nixon proclaimed January 1970 as the first National Blood Donor Month on December 31, 1969, as requested by Senate Joint Resolution 154, to pay tribute to voluntary blood donors and encourage new donors to join.
This month is an opportunity to recognize the roughly three percent of the U.S. population donates blood each year. A blood transfusion occurs every two seconds in America and a single donation can save multiple lives.
Download ADRP's customizable materials, from social media graphics and sample posts to a "Turn Your Day Around: Donate Blood" PSA.
Spread the word about National Blood Donor Month in your company's newsletter and other materials through our draft content.
Ensure that readers nationwide know about the importance of this month through ADRP's editable draft content designed for publication.