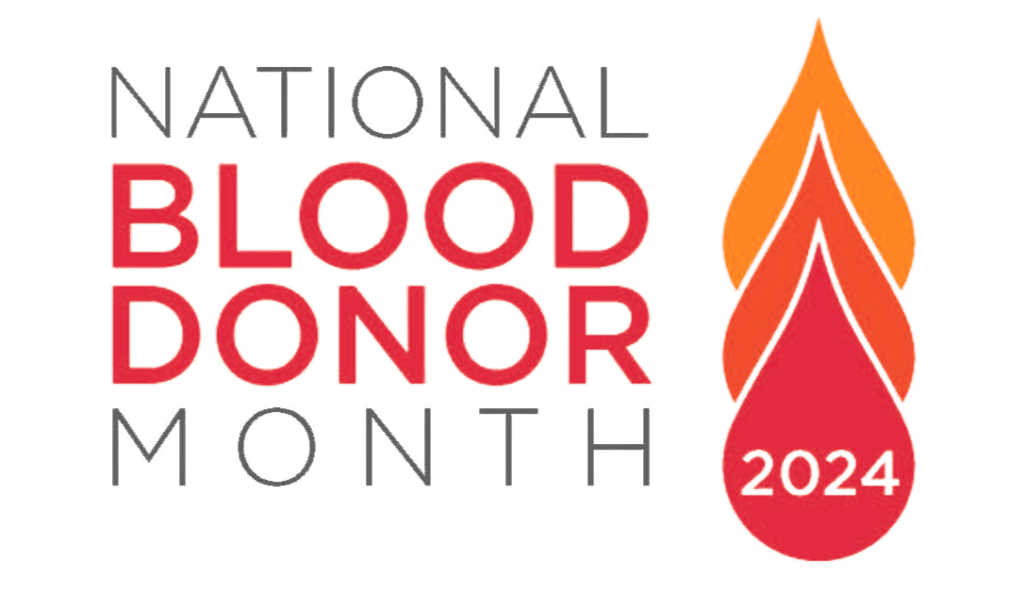 Be a part of the campaign celebrating America's blood donors.
President Richard Nixon proclaimed January 1970 as the first National Blood Donor Month on December 31, 1969, as requested by Senate Joint Resolution 154, to pay tribute to voluntary blood donors and encourage new donors to join.
This month continues to be celebrated each year to thank America's blood donors and encourage more people to donate blood.
Through our international division, ADRP, we have the resources you need to help spread the word about this important month and help save lives.
Download the free promotional handbook
Join us this January and be a part of National Blood Donor Month. This promotional handbook has everything you need to take part in this month and recognize the blood donors that are making a difference in your community. This includes draft social media images in multiple languages, draft social media content, letters to the editor, a draft editorial, and more.
We encourage you to customize this content, add your own logos, and make these resources work for you throughout this month.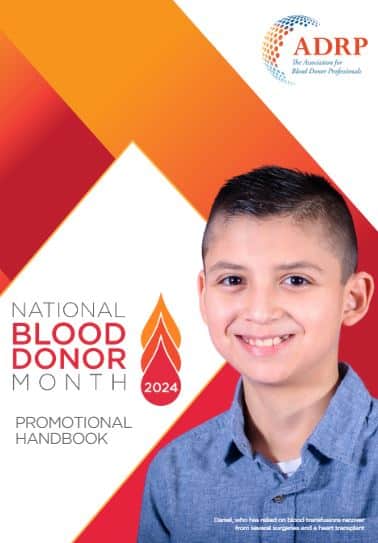 Featuring the real-life voices of donors and recipients.
Among the included content are two videos featuring Charlie, who is proud to be among the nearly 7 million people who donate blood each year.
A snapshot of blood donation today
Every two seconds, someone in America needs a blood transfusion.
The need is great, extending beyond unexpected emergencies like car crashes, encompassing a wide range of medical treatments such as cancer therapies, cardiovascular and orthopedic surgeries, and organ and bone marrow transplants. 
3% of Americans currently donate blood despite 65 percent of the population being eligible to do so. Additionally, less than 20 percent of blood donations come from individuals in communities of color. 
Nearly 7 million people selflessly give blood every year, serving as a lifeline for countless individuals in need.
Learn more about America's blood supply and its donors
Designed for blood centers, media, and anyone who is generally interested in the current state of blood donations and utilization, this guide is the first of its kind designed to provide the latest look at America's blood supply and its donors. It uses data curated from published research, credible public sources, and input from industry experts. We encourage readers to use the editable social media graphics contained in this guide that highlight the 13 of the most widely used statistics.